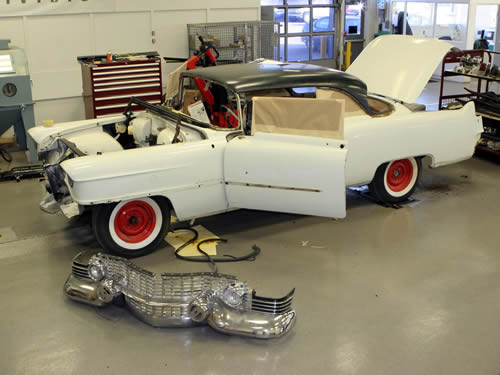 While no one wants to think about it, automobile accidents are a reality and will impact virtually every driver at one time or another. When an accident occurs, the most important thing is ensuring everyone involved is okay, but the next thing drivers have to consider is having their vehicles repaired. Since most people have no experience selecting a denver auto body repair facility, there are some things they should consider before having any repairs.
Is the Shop Equipped to Handle the Necessary Repairs?
While that may appear, at first glance, to be a rather obvious thing to consider, it really isn't. Today's vehicles are constructed using materials and techniques that didn't exist when some shops opened their doors. Of course, most shops try to stay up-to-date with all the newest repair techniques, but not all have succeeded. For example, Ford's introduction of aluminum truck body components left many shops unable to properly repair the company's latest truck models. Fiberglass and composites are also frequently used in newer vehicles, and not all shops are properly trained to repair those materials. When repairs are necessary, ensure the shop selected is properly equipped and staffed to make the repairs.
Repainting Isn't As Easy As It Once Was
While the majority of auto body repair denver shops are able to repaint most vehicles, it's important to review a vehicle's specific painting needs with the shop's personnel before entrusting them with the repairs. Again, those aluminum and composite materials need special handling when they're repainted. Failing to use the appropriate paints will likely result in the paint failing prematurely.
Mechanical Repairs May Also Be Required
After an accident, mechanical components may require repairs. Steering systems and suspension components are especially vulnerable to mechanical damage during any type of collision. The auto body repair denver co selected must have the expertise to deal with those types of repairs in-house or be closely aligned with a mechanical repair facility to ensure all mechanical components are repaired correctly.
If you're in need of collision repair denver, make sure the shop selected is truly capable of providing the necessary repairs. Properly repaired vehicles will look and perform as designed after an accident but, if the repairs are not completed correctly, owners could easily experience problems from that point on. Make sure you're dealing with one of the area's top shops when body repairs are needed.